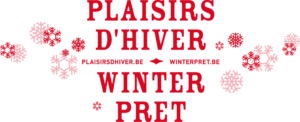 We will make some seasonal tunes resonate at the Plaisirs d'hiver, in Brussels. And to add a bit of warmth, we will of course also sing some of our usual repertoire.
We will be there on the 9th December, Sainte-Catherine square, at 3PM.
On the 17th December, Willems Square in Laeken, at 5PM.
More information on the official website: http://www.plaisirsdhiver.be/en/unmissable/winter-vox/ .
Date associée